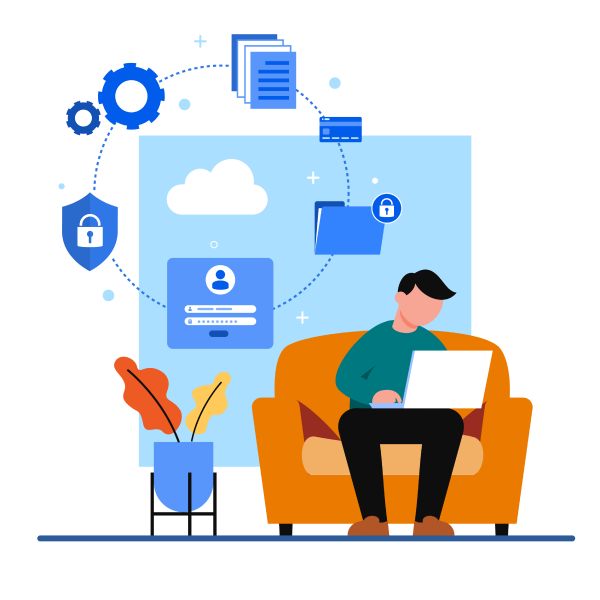 What Personal Data we collect?
Clause 2
We collect data either directly or through Third Party sources only for providing better user experience through processing the same. Following are some of the ways we collect data and how we use it.
Category of Personal Data
Examples of Personal Data
Profile or Contact Data
First and last name

Email

Contact Number

Mailing Address

Unique identifiers such as passwords

Other unique personal or online identifiers including school identifiers (such as Aadhar and University Identity Card).


Payment Data
Bank Account Details

UPI ID

Payment Card Type

Credit or Debit Card number

Bank Passbook details

Billing PIN Code

PAN Card and PAN Card Details
Device/IP Data
IP Address

Device ID

Type of device/operating system/browser used to access the Platform


Web Analytics
Browsing and search history on the Platform

Web Page interactions

Referring webpage/source through which you access the Platform

Statistics associated with the interaction between device/browser and the platform.


Social Network Data
Email associated with various social media accounts.


Professional or Employment-related data
Job title

Job History


Non-Public Education Data
Grades or transcripts

Student Financial Information


Other Identifying Data that you voluntarily choose to provide.
Identifying data in emails, letters or other communication you send to us.


No personal data that can be used to ascertain the identity of a person are collected in this process. We also collect data such as IP address and mobile identifiers as per law and standard practices. We protect your personal data with suitable technical and organizational measures.
Withdrawl of Consent
By creating an account on the Platform, you give us your consent to collect, process, and disseminate your Personal Data in accordance with the provisions of this Privacy Policy. If you do not agree with, or consent to, our collection of any category of Personal Data mentioned in Section 2.1 of this Privacy Policy, please do not create an account on the Platform. If you wish to withdraw your consent at any time after creating your account, you may do so by sending us an email at thesocialcomments@gmail.com. Please note however that if you withdraw your consent, you must close your account within 5 days of withdrawing your consent. If you do not close your account within 5 days of withdrawing your consent, we shall terminate your account in accordance with our Terms of Service.
Data Collection Process
Some of the ways that we may collect your Personal Data include:
When you provide such data directly to us:




When you create an account or otherwise use the Platform




When you voluntarily provide data in free-form text boxes on the Platform or through responses to surveys or questionnaires.




When you send us an email or otherwise contact us.
When you use the Platform and such data is collected automatically:




Through Cookies (defined in the Cookie Policy)




Your mobile device location and details when you use our mobile app




Downloading and installing our applications allows us to collect data about your logging activities so that we can provide you with necessary updates and alerts.
Vendors:




From customer support and data analyzation




From vendors for generating leads and for building customer profile
Advertising Partners:




From Advertising Partners' marketing and Promotional activities
Social Networks:




When you provide your social media data to us or third parties who provide to us, we collect data for customer support.
Data regarding Minors
We do not authorise anyone below the age of 13 years to use our Platform. Any data unknowingly collected about such persons will be deleted as soon as possible. Any person who believes someone below 13 years of age is using our Platform or that we unknowingly collected data about someone who is below 13 years of age is requested to contact us at thesocialcomments@gmail.com.
All users of the Platform who are above 13 years of age but below the age of majority in their country of residence are required to obtain, and are deemed to have obtained, the consent of their parents/guardian for sharing their personal data with us and for us to process the data so collected in accordance with this Privacy Policy. If the parents/guardian of any such user inform us that they have not given such consent, or if we come to know from other sources that the parents/guardian have not given such consent, we shall delete all data collected about such a user and close the user's account within a reasonable amount of time. Any person who believes that the parents/guardian of a user who is above 13 years of age but below the age of majority in their country of residence have not given their consent as required under this paragraph is requested to contact us at thesocialcomments@gmail.com.