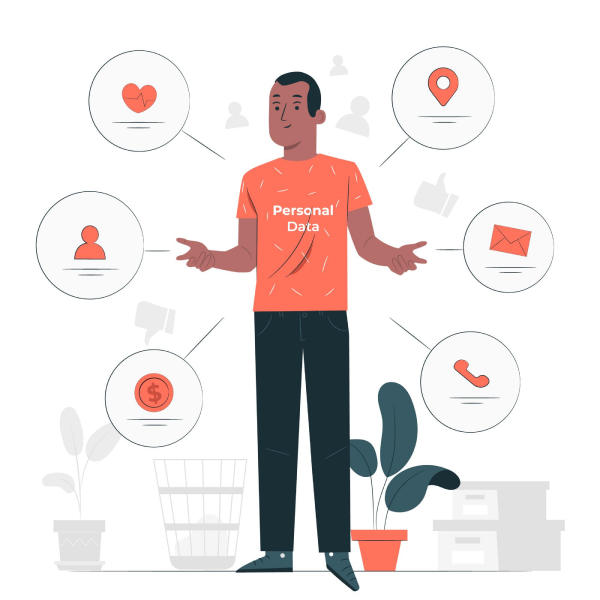 How do we sue your Personal Data?
Clause 3
We use the data collected by us to provide and improve the Platform. We and our Third-Party service providers may use your personal data in the ways listed in this section;
Categories of use Personal Data.
Providing Products, Services and Information:
Providing products, services or information requested by you.




Generally managing your account and data.




Billing; processing transactions.




Using KYC data in accordance with our Terms of Service.




Responding to questions, comments and requests made by you.




Providing support and assistance for the Platform.




Research and Development; to optimally deliver our existing products and services or develop new ones..




Providing personalized content, services and communications based on your preferences.




Fulfilling other business purposes as stated when obtaining consent or as otherwise set forth in applicable data privacy laws.



Marketing Products and Services:
Providing you with materials about offers, products and services offered by us, including new content or services.




Displaying advertisements, including Targeted Advertisements (For more information, refer to Section 4.2)



Pseudonymous Data:
Including as discussed below in Section 5, we may use and share your anonymized or aggregated data with our affiliates or with Third Parties for research, analytics and any other legally permissible purposes.



Data Submitted via the Platform:
You agree that we are free to use the content of any communications or other data submitted by you via the Platform, including any narratives, images, ideas, inventions, concepts, techniques, or know-how disclosed therein, for any purpose including developing, manufacturing, and/or marketing goods or services.




However, we do not release your name or otherwise publicize the fact that you submitted materials or other data to us unless you grant us permission to do so or we are required to do so by law.



Communications:
We may send you a welcome email to verify your account and other transactional emails for operational purposes, such as blogging, account management, or system maintenance.




We may also send you SMS messages to your phone number for operational purposes, such as notifying you about messages received in your chat, likes, comments on your post, etc.




Generally responding to the correspondence received from you.




Contacting you when necessary.



Fraud Protection:
Ensuring fraud protection and other security measures.




Your Personal data may be shared with Third Party Service Providers for such purposes.




Generally responding to the correspondence received from you.



Meeting Legal Requirements and Enforcing Legal Terms:
Fulfilling our legal obligations under applicable law, regulation, court order or other legal process, such as preventing, detecting and investigating security incidents and potentially illegal or prohibited activities.




Protecting the rights, property or safety of you, us or another party.




Responding to Third Party claims of violation of their rights.




Resolving disputes.



We will not collect any additional categories of Personal Data or use the Personal Data so collected for materially different or unrelated purposes than what is listed above without notifying you.
We will only process your Personal Data if we have a lawful basis for doing so. Lawful bases for processing include consent, contractual necessity and our legitimate business interests or the legitimate interest of others.
Sharing of Personal Data
We rely on Third Party service providers for providing our services. Therefore, we may disclose your Personal Data to the following categories of Third Party.
Service Providers:
Hosting, communication and other Technology Providers.




Analytics Providers.




Security and fraud prevention Consultants.




Support and customer service Providers




Payment Processors



Our Payment processing partner RazorPay collect your voluntarily-provided payment card data necessary to process your payment.




Please refer to RazorPay Terms of Service and Privacy Policy for information on each of their use and storage of your Personal Data.
Advertising Partners:
AD Networks




Data Brokers




Marketing Providers
For more information about the data shared with our Advertising Partners refer to Section 4.
Business Partners:
Businesses that you have a relationship with.
Companies that we partner with to offer joint offers or services.